I don't doubt the magic of Disney World.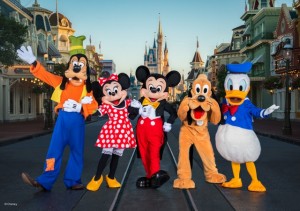 It's the only place on Earth that can attract tens of thousands of people every day who are willing to pay hundreds of dollars to walk in hellish heat and among crowds thicker than the Florida humidity only to stand in line for an hour to ride a two-minute roller coaster.
People don't like sitting through a two-minute commercial break on TV. Why would they wait an hour for a ride?
Magic is the only explanation.
I found myself under the spell of this magic last month, but after a couple of days of breathing Tikerbell's fairy dust, reality woke me up.
The crowds are overwhelming, the lines are horrendous, people are rude, and, well, you get the point. I see little girls and teens who love taking pictures with their favorite fairy tale Disney characters like Snow White, Sleeping Beauty, Cinderella and more. I heard someone asking them this question: "which ever after high character are you"? I just forgot how they answer the question…
For all the magic and glory of Disney World, I can name quite a few things I could do without when visiting America's crown jewel of family getaway spots.
Starting with …