We men have some work to do in terms of learning to respect the choices other fathers make, particularly when it comes to paternity leave.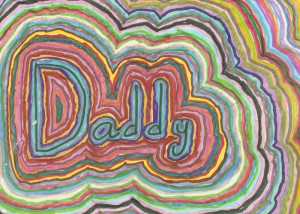 This subject broke through the din of radio sports talk shows last week when the New York Mets' Daniel Murphy missed the first two games of the season, including Opening Day, so he could be with his wife for the birth of his first son.
As far as Major League Baseball is concerned, Murphy did nothing wrong. The collective bargaining agreement ballplayers have with the league allows for three days of paternity leave.
But as far as some radio talk show hosts are concerned, Murphy committed the grave baseball sin of choosing a once-in-a-lifetime event over the first two games of a 162-game season.
Sports writers, talk show hosts and fatherhood bloggers either came to his defense or joined the cacophony of criticism. (Here's a taste.) He probably would have made fewer headlines had he corked his bat or tested positive for steroids.
I sat on the sidelines shaking my head, not certain my voice could add anything to the conversation. The fact it was taking place merely reinforced what I already knew: Different men place vastly different values on fatherhood. Too many men do not see fatherhood as the most important job they will ever have.
But then I thought of the men who are out to change that perception, two of whom I have the pleasure of helping. Hogan Hilling and Al Watts are two fellow fathers and writers who have spent two years collecting stories of modern fatherhood and dads behaving dadly.
The result is "Dads Behaving Dadly: Real Stories of the New Fatherhood Culture," expected to hit bookshelves by Father's Day. I submitted a story some time ago, and Hogan and Al thought it worthy of including in their submission to the publisher.
I've yet to hear if it will make the final cut, but they have sent advance copies of their book to some motherhood bloggers. Kim Court, who blogs at These Are the Days, found the book inspiring.
She called it "a beautiful compilation of some of the most heart-warming and heart-wrenching stories you'll ever hear about parenthood. And they're all written by dads."
I'm glad she liked the book so much, but saddened she sounds surprised that dads could tell such stories. Of course, I don't blame her. We live in a culture where a dad can be publicly skewered for being present at the birth of his child.
Sigh. We certainly have a lot of work to do.