I wish I was surprised by the news that Little League® International stripped a Chicago-area youth baseball team of its 2014 World Series title after determining that the team included players who lived outside its boundaries.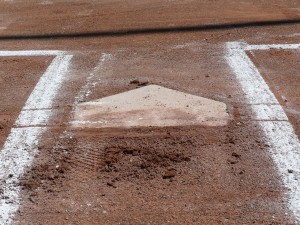 But I can't even pretend to be surprised. It's merely the result of hyper-competitive parents who want their children to win so badly they bend the rules off the field while trying to teach their children the rules of the game on the field.
In the end, the children lose more than they otherwise would have if everyone just played fairly.
I may not be the most experienced dad in youth sports, but I've coached enough of Gavin's baseball teams and sat through my share of Celeste's basketball games to see competitiveness trump fairness.
It's nothing short of ugly.
I saw a 14U girls' basketball coach continue to put his best players on the court well into the third quarter, and tell them to run down the clock, even though his girls were up by 35 points.
So much for teaching mercy.
A few weeks earlier, I saw a different coach tell his girls to shout whenever their opponents (Celeste and her teammates) shot the ball in an attempt to distract them because they were losing the game.
So much for teaching fairness.
Gavin didn't even want to play basketball this season because his coach from last year spent more time yelling at the players than coaching.
So much for teaching basic skills of the game.
Such behavior isn't confined to the basketball court. I'm about to start my fourth spring as Gavin's baseball coach, and have seen plenty of bad sportsmanship on the diamond.
I've seen coaches yell at their 9- and 10-year-old players for missing an easy grounder, chastise teenage umpires for calling a liberal strike zone, and ignore the pitch-count limit.
Until youth coaches see the members of their team as children and not potential professional athletes, someone will continue to bend the rules until our children break.