I could never be on American Idol.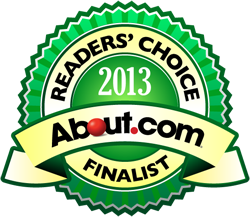 I just don't have the patience to wait in line for hours for the chance to sing acapella in front of Randy Jackson and his fellow judges. As an engaged father of two beautiful children, I never seem to have the time to stand around and do nothing.
But let's suppose American Idol auditions happened to come to town on the one day I had nothing better to do. And let's just say I found the patience to wait in that horrendous line, sang the cheesiest power ballad from the heyday of hairy metal, and squeaked through to Hollywood.
I would never want to spend the week away from my wife and kids with a bunch of wannabe singers whose egos are bigger than Simon Cowell's.
So, you see, I could never be on American Idol.
But let's just suppose Karen talked me into it, I sang a good power ballad that blew away the judges, made it through Hollywood week and into the top 12, and won the whole she-bang. I'd have to record an album, tour the country, pose for publicity shots, film videos, do meet-and-greets.
That means I'd probably have to stay up later than 10 p.m. Ugh! Who has the energy for that? So, you see, I could never be on American Idol.
And then there's the small hiccup about singing. I can't.
Just ask my 11-year-old daughter, Celeste. Every time I belt out a few lines about Taylor Swift's latest heartbreak while we're in the car, Celeste puts her hand over my mouth faster than a mother juts her arm out when hitting the brakes in a vain attempt to protect her children sitting in the front seat.
But I don't have to be on American Idol. I'm one of the five finalists in About.com's Readers' Choice Awards for fatherhood blogs.
The other four are Fatherhood Matters, Neurotic Dad, Paging Dr. Dad, and Go Fatherhood, but you need only to remember one. (Hint: It's the one you're reading right now).
As I write this, I'm trailing behind Paging Dr. Dad and Go Fatherhood with 23 percent of the vote to their respective 39 and 35 percent, so I could use your vote if I'm going to catch up. You can vote once a day until March 19.
But don't feel bad if I don't come out on top. After all, the guys who won American Idol – Ruben Studdard, Taylor Hicks, David Cook, Kris Allen, Lee DeWyze, Scotty McCreary, and Phillip Phillips – don't seem to have much to do after the show.
Besides, I'm already the favorite dad in the minds of the people who matter most.